business sponsorship accounts
This service entities Commercial Businesses to submit announcements for distribution to all recipients of the Hokkaido News. The primary intent is to assist local business entities owned and operated by non-Japanese or which serve the expat community.
This is a good way to get the word out about your business, informing ex-pats and Japanese language teaching professionals as to special events, promotions, etc. My intent is to help the small business owner to reach an important segment of the community regarding their products and services. The fees collected help somewhat to cover the time necessary to provide the free Hokkaido Insider News service. The annual sponsorship donation is only 12,000 yen. As a business sponsor you will also receive the benefit of free announcements, when you use the Insider to help you find people to fill staffing needs.
In addition, for annual sponsors, I will provide a link on my website for those businesses that become official supporters of the Hokkaido Insider. I will also display the sponsor logos on the site.
One time only email advertising to the full Insider list is offered for a fee of 5,000 yen. I reserve the right to decide if the ad you wish to place is appropriate for the Hokkaido Insider recipients. I will not post anything that might be considered to be spam, which could cause me problems via automated blacklisting.
Businesses that have advertised successfully include a publisher, schools, a consulting service and holiday tour/hotel companies and more. If you are interested in becoming a sponsor or just want my opinion on whether your product or service could be advertised effectively, please contact me at the link which appears at the bottom of this page.
---
Sponsors of the Hokkaido Insider make it possible for me to send out the general Insider News bulletins free of charge. It also keeps the Job Service and Personal Sales subscription fees very low. These sponsors get to make announcements on behalf of their businesses from time to time.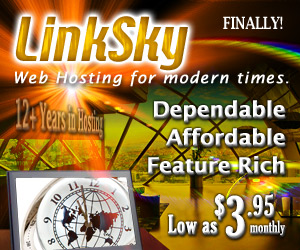 ---
As the sole owner of this service, I reserve the right to decide what will be broadcast, and to make minor changes for the sake of clarity. In general, common sense will be the basis for decisions. I accept no financial responsibility for inaccuracies which may accidentally occur.